Get your project off the ground with our bespoke water engineering service.
Water Design Engineers are an independent, hands-on design consultancy in the field of commercial, industrial and recreational water infrastructure. With the understanding that Landscape Architects, Facilities Managers, and Developers want to work with design engineers who are not selling products or installation services. Just engineers who design. With a strong track record of local and international projects, we bring this diversity with us.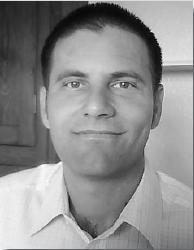 John is an Agricultural Engineer who is passionate about water and design. He has experience working throughout Africa, Indian Ocean Islands, the Middle East, Europe and the UK. He has lead the design, build and installation of water features, irrigation systems, compact STP and grey water processing plants, reed beds and RO plants.
George is a Civil Engineer with over 20 years of experience in the field of water and environmental management and infrastructure maintenance. Working in both the UK and in Sub-Saharan Africa, he has led the design, build, installation and refurbishment of a number of industrial water and wastewater treatment plants. George has also designed bespoke drainage and wetland systems for the sustainable management of surface water
Walid is a Mechanical Engineer with extensive experience designing and building water features, swimming pools, water softeners and RO plants. If it is water which needs to be pumped or treated, chances are Walid has done it. Having worked through out the Middle East, Walid has worked on a variety of projects like commercial, resorts, hotels, hospitals, spa's, agricultural and sports facilities.
For more information on how we can help your organisation