Our Services in Wastewater Engineering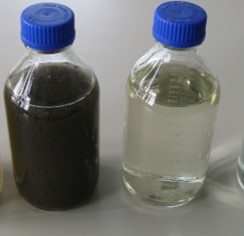 Wastewater engineering encompasses all aspects of draining, containing, treating and recycling of wastewater: 
Storage facilities (tanks, bunds, lagoons)

Chemical dosing equipment

Connecting pipework

pH neutralisation systems
Sumps and pumping stations
Filtration and separation equipment
Leak detection for pollutive and hazardous liquids
Integrated instrumentation, control and automation
Constructed wetlands
Water Design Engineers' wastewater engineering service provides problem-solving for any stage of a project lifecycle from concept through to commissioning, operation and maintenance. We can perform the role of client engineer and Principal Designer in the context of CDM regulations.
Our work covers the civil and MEICA (mechanical, electrical, instrumentation, control and automation) design. We can also provide hydraulic modelling of the existing or proposed plant and infrastructure where required. Drafting and submission of environmental permit/trade effluent consent applications can also be part of our scope where needed.
We have a thorough knowledge of the physical, chemical and biological characteristics of a wide range of effluents and the problems they pose to clients in terms of operational risk and environmental compliance.
For more information on how we can help your organisation